2020 Local League
Volunteer

Background Check

2020 Officers

League President : Rick Runion 423-753-3203 H 423-747-1568 C

Vice Presidents: John Taylor 423-926-6986 H 423-502-6989 C

Treasurer: David McKee

Secretary: John Taylor 423-926-6986 H 423-502-6989 C

Insurance Coordinator: tbd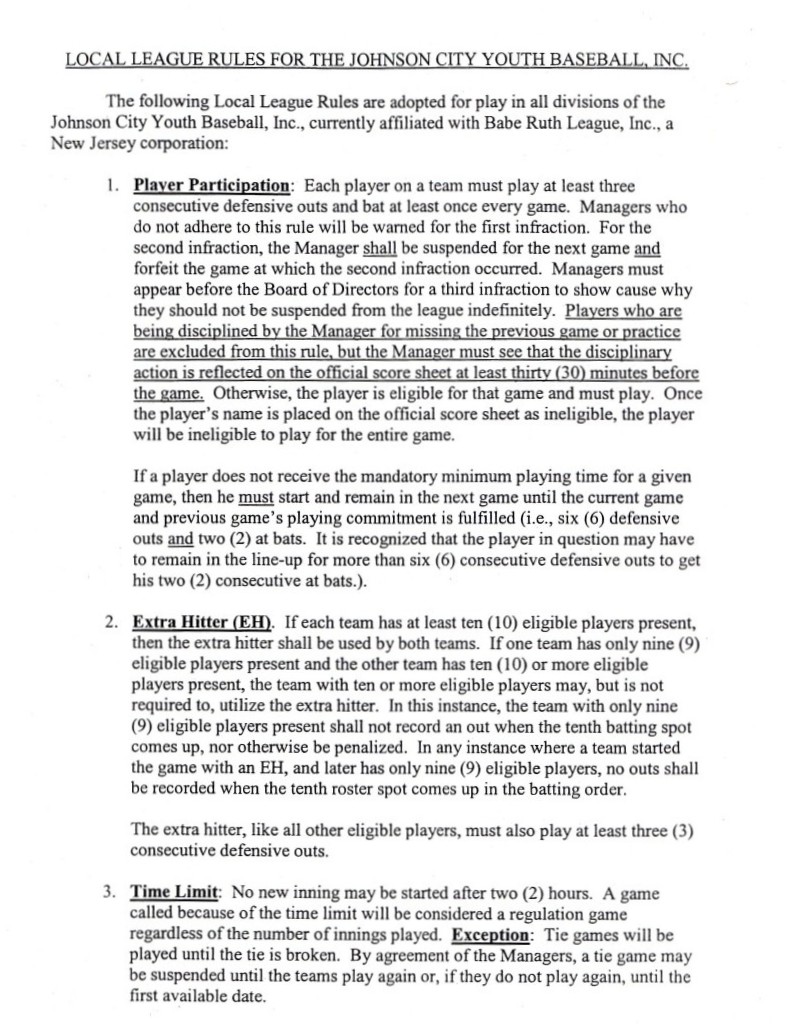 POOL PLAYER RULE FOR REGULAR SEASON GAMES ONLY:

1. The manager who needs players is to call the manager of a team not playing on that particular day.

2. If players cannot be "borrowed" from the off teams, team managers for games being played may be contacted.

3. Borrow only enough players to get to 9 or 10 present.

4. Borrowed players must bat at the end of the line-up order and may not pitch.

5. Players or coaches may not contact other players directly.

6. Try to rotate the players being borrowed from their teams.

7. Also, try to replace players by ages, if you have a 15, 14, and 13 gone, borrow a 15, 14, and 13.